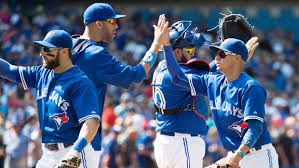 Its official...not only are the "Boys of Summer" back in town but Toronto's spring market has officially kicked into high gear. There's no denying that the process is exciting but, just like baseball, there are winners and losers. To win at real estate, you need an experienced agent on your side, waving you in from third base.
After languishing at historically low listing levels, the freehold market took an 18.4% gain with a total of 277 new homes listed in the downtown core last week. Unfortunately the increased choice did not calm buyers as sales climbed by a remarkable 40.4% with nearly 79% of homes selling at or above the list price. In the east core, there were more sales than listings while the west core actually recorded fewer new listings on the market but a weekly increase in sales.
The condo market continues its torrid pace with a slight 6.2% rise in new listings and a 3.2% increase in sales. For the fourth week in a row, sales of condos sold at or above the list price continues to track above the 30% mark coming in at 31.5%. The central core traditionally has more sales and listings purely due to a higher concentration of condominium buildings but the east and west cores, with larger and more affordable suites, have similar demands in all but the higher price ranges ($1.5M plus).