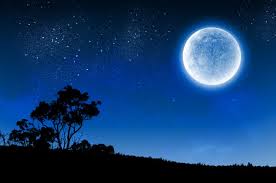 Blue Moon - "a second full moon in a calendar month" Has it cast a spell over the real estate market?
It's hard to believe that we are already a month into the new year. We have had some major snowfalls and plunging temperatures but so far this year it's been a tepid real estate market. Agents are complaining there is nothing to show and as research indicates listings in both the freehold and condo sector have backed off substantially from a year ago while the demand is still strong. Perfect example: A house in prime Leslieville gets listed for $875,000 and on offer night there are 15 offers and it sells for $1,290,000. The buyers are out there. If you are thinking of selling NOW is the time!
In the freehold sector, listings continue to be a source of concern. We are down 10 percent in listings from the previous week, and we should be seeing an increase in new listings week over week not a decrease. The good news is we have seen a small increase in sales this week, and of those sales more than 50 percent sold over the asking price. The hot spot was the east side (E01-E03) where there were 24 sales and of those 45 percent sold over the asking.
A similar tight market exists in the condominium sector. Last week we had 136 new listings come to market, but the week before we had 183. The good news is we had 30 percent more sales and the sweet spot was $400 -$700K, with 50 percent of condos selling over the asking price. There is a noticeable drop of new condo listings in the central core, proving once again that the demand still exists for central condos.
Bosley Real Estate Ltd. is a full service boutique brokerage operating in Toronto, Niagara-on-the-Lake, Port Hope and Cambridge Ontario since 1928. We have four centrally located offices and over 250 sales representatives selling and leasing homes and condominiums in all the vibrant communities we work in. Our brand is well recognized internationally thanks to our unique affiliation with Leading Real Estate Companies of the World. Our sales teams meet weekly to discuss market conditions, trending topics, and anecdotes that more accurately reflect the true temperature of the real estate market.