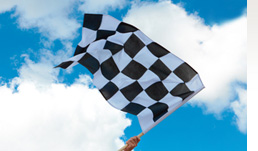 MARKET UPDATE FOR THE WEEK ENDING JANUARY 9TH, 2015
Happy New Year and welcome to the first market insight of 2015. Every week our researchers pour through the listing and sold data posted on the Toronto Real Estate Board and separate out all the downtown statistics. Don't bother waiting for those pesky and stale monthly reports, after two years of doing this you would be surprised at some of the trends we see and since we are analyzing the numbers fairly regularly, the information we provide is as near real time as it gets.
If you are a fan of auto racing then you would be familiar with the term "Gentlemen, start your engines". That's about where we are right now. New listings are at a two year low having dropped another 27% from last month. In addition, Downtown Toronto only registered 38 sales last week (by comparison, we had over 200 sales in a week during the top of the Fall Market). Clearly there is no rush to buy as only 5 of those homes sold at or over the asking price. Here's the good news; Realtors are revving up for a busy early Spring Market. Our offices are busy shooting video, getting home inspection reports ready, and talking up hot new listings.
We are finding the resale condominium sector a little more interesting. Over the last month, new condo listing shot up nearly 30% with the bulk of the increase coming from the entry level suites in the central core. While sales are also down, there have been a number (16.3%) of suites selling at or above the list price. If history is any indication, we will see a lot more product coming on stream over the next few weeks.