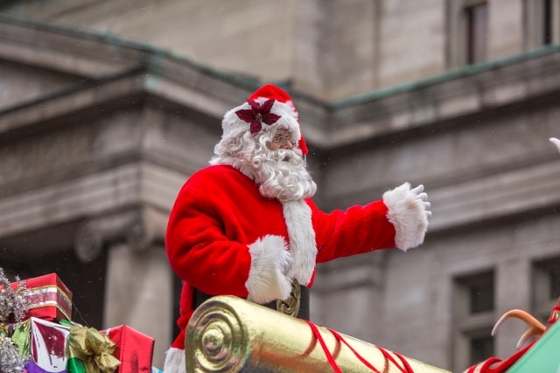 HO HO HO here come the holidays! Santa Clause is coming to town. The annual parade comes to town on Sunday and has been a staple in Toronto for 113 years keeping the tradition alive. Does that mean we are winding down and getting ready for Christmas? It doesn't seem that way with a swell of new listings hitting the market in the early part of November compared with this time last year. Could this be a sign that sellers are hustling to list before the new "stress test" rules surrounding mortgages come into effect on January 1st.
Last week the freehold market saw 222 new listings in the central core hit the market up 35% from the week before with the east end doubling their new listings from 38 to 77. Sales were brisk for all parts of the city out pacing the week before with the west end up 65 percent. We are still experiencing multiple offers and 45 percent of all sales are selling over the asking price.
The condo market did not see an increase in new listings last week with only 299 listed, but there was a 21 percent increase in sold condos (162) mostly in the central core. Of those condos sold 35 percent sold over the asking price.
Bosley Real Estate Ltd. is a full service boutique brokerage operating in Toronto, Niagara-on-the-Lake, Jordan and Port Hope, Ontario since 1928. We have four centrally located offices and over 250 sales representatives selling and leasing homes and condominiums in all the vibrant communities we work in. Our brand is well recognized internationally thanks to our unique affiliation with Leading Real Estate Companies of the World. Our sales teams meet weekly to discuss market conditions, trending topics, and anecdotes that more accurately reflect the true temperature of the real estate market.