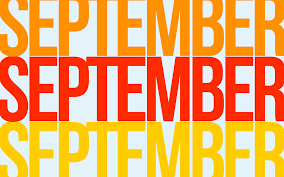 Ah September. Our favourite month. It's not just the hot days and cool nights, or the pennant race or even the fact that pro football is back. For us, September means more listing and sales activity and after a traditionally slower August, it's time to open the floodgates of new property inventory. It's not a minute too soon either. August inventory levels were challenging at best.
Have you ever turned on a hose and put your thumb on the end? As the pressure builds up it gets more difficult to contain the water. When you finally let go, the initial blast is really strong. That pretty much sums up the market this month. Listings have slowly been increasing, including a 16.8% increase last week. This was hot on the heels of a 41% increase in listings the week before thereby causing a significant rise in reported sales. More choice generally means the number of multiple offers decreases, however pent up demand has counteracted that theory and as a result we saw a 10% increase in sales at or above the list price (to 72.8%).
After a brief spike a few weeks ago, it seems that listings have tailed off a bit last week, decreasing by 15.8%. It is interesting to note that in the central core, listings are decreasing in the $400-$700k category while increasing in the $1.5- $3M range. Overall, demand is still very high across the 416 however and as a result of fewer listings we saw a 61% increase in sales over the same period with a record setting 44% of condos being traded at or above the list price.