Danforth Village, why is this here on my website you ask? Well it's because I live here. After 16 years I still thiink it's a great place to live, and the ease of both the subway and the GO makes heading downtown a breeze if you don't want to drive. Real estate sure has come up since Ive moved in, and why not? Other people are wanting to live here too. If you need help buying or selling real estate in Danforth Village, I know it well. But if it's another area of Toronto, don't hesitate to reach out either... after 23 years as a full time realtor, I'm well versed in most neighbourhoods, or at least know someone else in my office who could assist.
The Danny Danforth condos are truly underway this time. Yes... that's the name, Danny Danforth. Okay, so the name might be a bit lacking in pizzazz, but at least they are going to be built this time, and all sounds good so far. It will be keeping with a similar design as the last approved building "On The Danforth" that didn't gp through, but this one says it will be using a light brick façade for the outside. It will be a 10 storey boutique condo with units ranging from studio to 2 bedroom units. 75 parking spaces underground will surely accomodate as my guess most people will use the subway or GO that are such a short walk away. I can se the crane from the back of my house, and I for one will welome the finished product! I've signed up to receive the latest information and price list when available, so if you want any more information, please don't hesitate to ask.
For those of you who love stats, numbers, charts and graphs this 5 page summary of the East End is for you. Provided by Outline Financial who do a great job of helping Buyers with all of their mortgage needs, they also join our Bosley comapny meetings and provide us with some great insight to the market overall beyond what we see in our own market areas. Happy reading!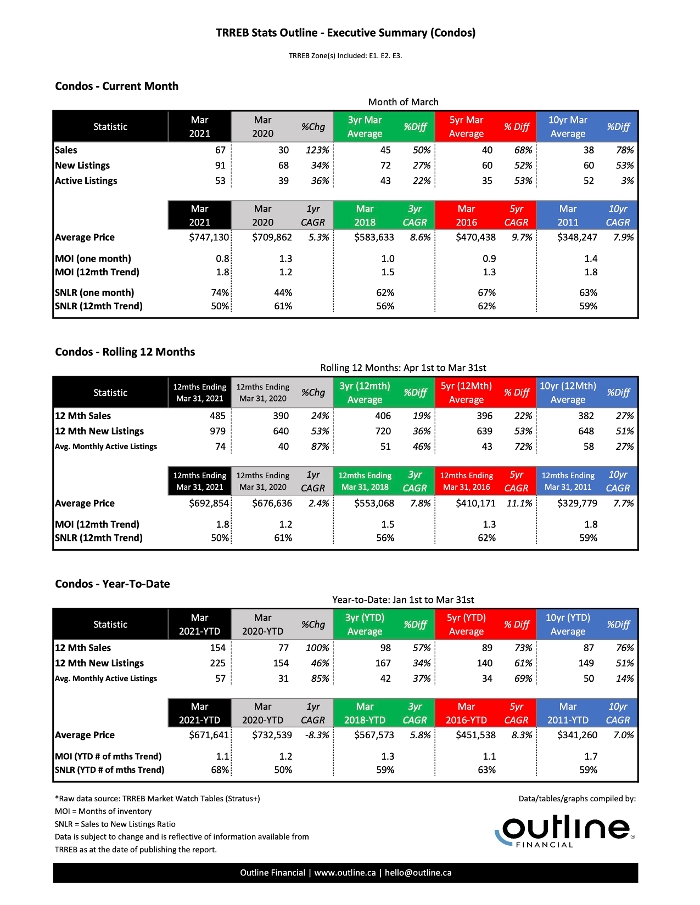 Danforth Village is one of the top of the neighbourhoods for the "new hot places" to live in, according to Toronto Life Magazine. Many young urban professionals have been moving into the neighbourhood as the prices have been relatively affordable compared to other locations that happen to be on the subway line.
The homes here are typically 2-3 bedroom semi and detached 2 story homes, although there are still some bungalows too. The trend there has been to top them up. Most of these properties are on quiet tree-lined streets and date back to the 1920's. There are a couple of new condo developments coming into the area too along the Danforth, which I see as a great thing as the local businesses along this stretch of the Danforth will start to improve, and vacancies filled up.
Transportation is one of the reasons this area has become so popular. Danforth Village is home to 5 subway stops... Greenwood, Coxwell, Woodbine, Main and Victoria Park, and the Danforth GO station is just at Main and Danforth! If you work near Union, 11 minutes on the train, and you're there. If you're driving, then just a quick trip to the DVP, or go along the Lakeshore to link onto the Gardiner Expressway. Going East? Then Kingston Road is a great alternative.
The list of ameniteis goes on, but I think you'll love it here. We've got everything you'll need.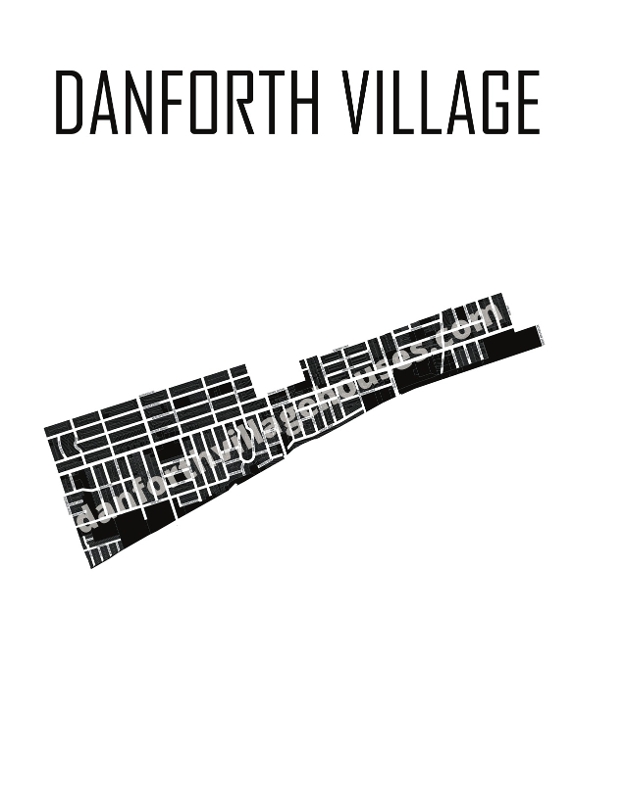 Danforth Village is a wonderful spot to live that just happens to be smack dab in the easiest commuter pocket on the East side of town. We've got Greenwood, Coxwell, Woodbine and Main subway stations, and the Danforth GO train, which zips you to Union in no time at all. Need to go to the airport?, then transfer to the UP Express. And just wait until the Smart Track goes in. This will surely be the place to be if it isn't already!
For years this was the cheaper side of Toronto, where buyers could get more bang for their buck, but we've seen huge price growth on the East side over the last few years asthe market has tightened up. This has meant a lot of younger families moving in and renovating their properties. The streetscape is changing, that's for sure. That's not the only change… Carmelina Condos has been up and lived in for a while now, and Canvas Condos have started construction. They're up to the third floor already!. This boutique condominium building will change the landscape along the Danforth, and bring some much-needed commercial improvement to the area. I'm passionate about Danforth Village because I live here. I bought my house in 2007 after moving out of busy, popular Leslieville. I wanted a house near a park for my dog, and a quieter street for my sanity. Now I have both. Wonderful neighbours and the best Italian grocer anyone could ask for… Vincenzo's. Try it!
If you ever want to know what's for sale in Danforth Village, East-End Danforth, or the Danny (whatever you want to call it), just check out Toronto Neighbourhood Guildes http://www.torontoneighbourhoods.net/neighbourhoods/east-end/danforth-village?overview for Danforth Village! I am the sponsor there. And of course, if you need information or help buying or selling in this wonderful spot, you can contcat me anytime.
Now you can unlock detailed school and neighbourhood information anywhere in Toronto and beyond.
Get free reports and access to school information, transit and homes for sale in that area in seconds.
go to SchoolQ.ca/corinnemccabe to search any neighbourhood.
www.SchoolQ.ca/corinnemccabe
Happy searching!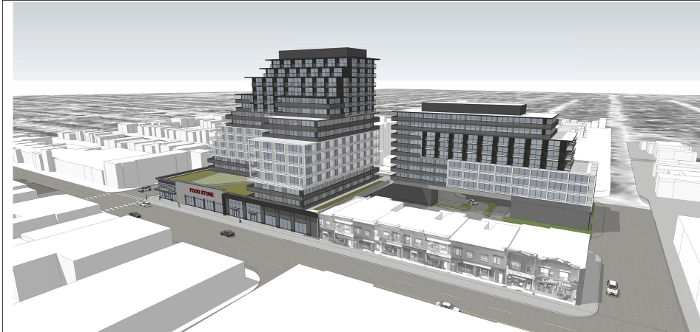 Have you seen what might be the new view at Woodbine and Danforth? This development is proposed for the North-East corner where the Value-Mart is. To my knowledge this is not 100% just yet, but I personally think it would not only be a great addition to the neighbourhood, those condo's would be super-convenient for people working downtown. Right on top of a subway stop... could be a great investment!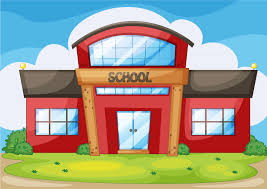 Here's a list of the schools in the area of Danforth Village:
Gledhill JR P.S. - 2 Gledhill Ave., Grades JK - 06
D A Morrison Middle School - 271 Gledhill Ave., Grades 6 - 8
St. Bridig - 50 Woodmount Ave., Grades JK - 08
Monarch Park C.I. - 1 Hanson St., Grades 9 - 12
Neil McNeil - 127 Victoria Park Ave., Grades 9 - 12
Notre Dame - 12 Malvern Ave., Grades 9 - 12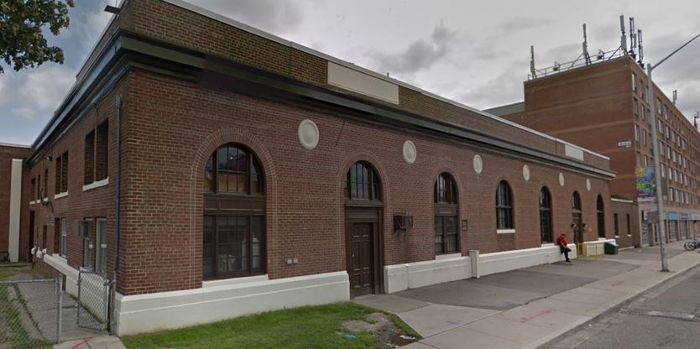 https://www.insidetoronto.com/news-story/8078170-toronto-police-s-new-54-55-division-slated-for-coxwell-and-danforth/
The new combined 54/55 division station now slated for Coxwell and Danforth. Read more about it at the above link. This could really improve the location, and provide a much needed police presence in the immidiate area.
New condos coming to Danforth East!...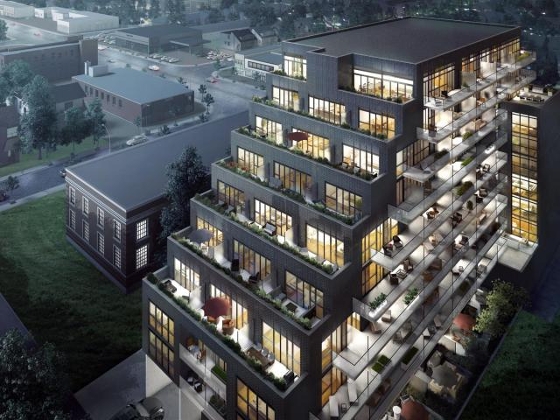 Have you heard? Danforth Village is going to be totally revitalized with the new condos. There is already Carmelina Condos just west of Woodbine, all built and soon to be complete. But this one is called 'On The Danforth', and will be on the south side between Morton and Westlake. It looks like it will be a great project, and I'm registered with the builder and have all the latest information, floorplans, pricing etc.
So if you want to be kept in the loop of this exciting new development, let me know!
https://decadiaries.wordpress.com/2015/02/22/decas-new-drivers-scene-3/
And here's the DECA post to share my announcement that I am one of their new board members!..
I hope I can as useful and the original group that started Danforth East Community Association, and make some real positive change here in Danforth Village.
See you at Vincenzo's!

A new condo is coming to the Danforth. If anyone wants to be kept in the loop, just let me know!
I found this picture of Danforth & Main in 1926. Kind of reminds me of this morning's weather!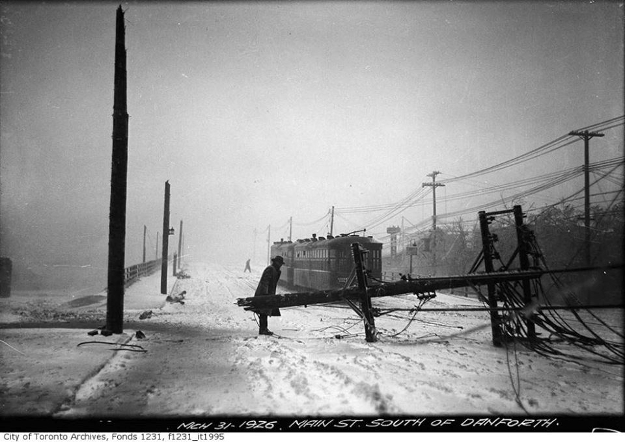 Coxwell Subway station will be getting some upgrades! Check it out here and perhaps go to the open house to learn more.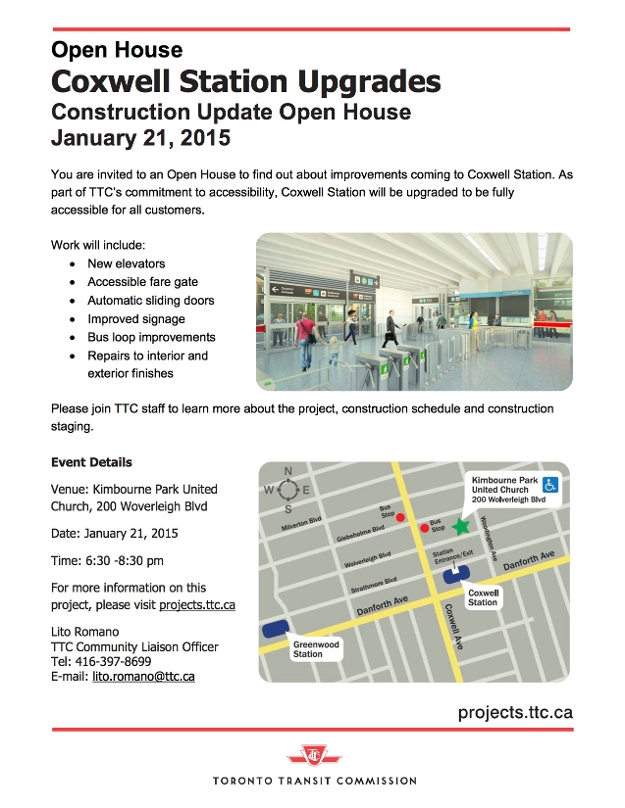 Stephenson Park has recently had a lot of new trees planted!!! How fantastic is that? That was in addition to the new playground area. It's looking really great. Here's a map of the trees that were planted so you know all the details...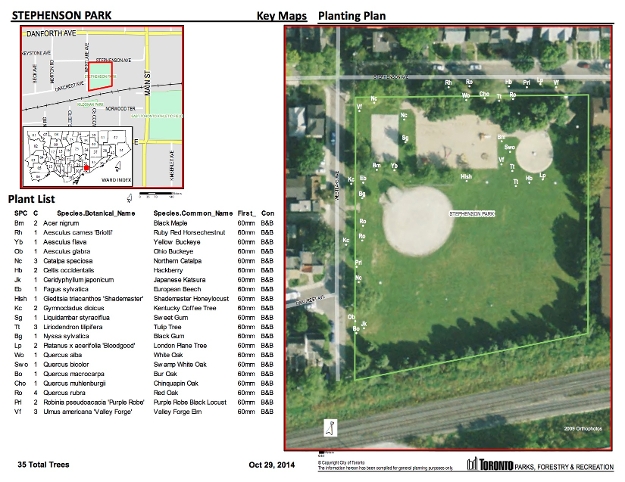 Why have a special tab for Danforth Village you ask? Because I live here and I love it. And, because I really do think this is a great and "up and coming" neighbourhood to be in, and buy in.